Home
/
Activities
/
Venice Area Attractions | Attractions Near Venice Beach, Florida
Venice Area Attractions | Attractions Near Venice Beach, Florida
Historic Spanish Point
Address: 337 N. Tamiami Trail, Osprey
Phone: (941) 966-5214
Website: http://www.historicspanishpoint.org
One of the most sought-after attractions near Venice Beach, Florida, Historic Spanish Point lies sprawling across 30 acres of property. It is the ultimate venue for weddings, meetings, camps, paddleboarding, kayaking and many other activities. Described as an outdoor museum, this Florida attraction near Venice beach offers a chance to learn about old Southwest Florida's history in a unique archaeological exhibit. There are also opportunities to enjoy the various gardens, concerts, and lectures, and you have the freedom to bring along your dog if you have one.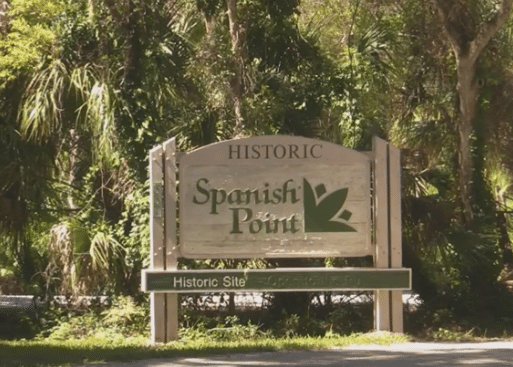 They are open every day, Monday through Saturday from 9 am to 5 pm and on Sundays from 12 pm to 5 pm with the last ticket being sold at 4 pm each day. The general entry fee for children over 13 and adults up to 64 years old is $12, ages 5-12 pay $5, children under 5 allowed for free, senior citizens 65 and older pay $10; members can enter for free while their accompanying guests pay $5.
Mote Marine
Address: 1600 Ken Thompson Pkwy, SRQ
Phone: (941) 388-4441
Website: http://www.mote.org
Operational since 1955, Mote Marine Laboratory and Aquarium is a widely recognized local Sarasota County attraction. It started out as a marine research laboratory that later threw its doors open to the public. Visitors can enjoy its spectacular aquarium (where more than 100 marine species are on display), witness scientific research in viewable working laboratories, take part in educational and eco-boat tours, engage in shark encounters, participate in kayaking excursions, and even throw birthday and wedding parties. Accredited by Association of Zoos and Aquariums (AZA), Mote Marine Laboratory and Aquarium has dedicated itself to wildlife conservation and research and raising awareness about the importance of conservation through educational initiatives.
This attraction near Venice Beach is open every day, including all holidays, from 10 am to 5 pm and tickets can be purchased on-site or online. Children up to 2 years old enter for free, 13 and older for $22 and between 3 and 12, $16. If you become a Mote member admission becomes free! You may inquire about their special group rates.
Check out Mote Marine Laboratory and Aquarium's official website for more information.
Venice Fishing Pier
Address: 1600 Harbor Drive South, Venice, FL 34285
Website: http://www.venicefishingpier.com/
Perhaps the only place in Florida, where you don't need a license to fish, Venice Fishing Pier presents much more than just an opportunity to fish. One of the prime attractions in Venice, Florida, Venice Fishing Pier is a 700—foot pier that offers breathtaking sunrise and sunset views. It also features the only beach front restaurant in the Venice area — Sharky's on the Pier. And don't worry if you forget to bring your fishing gear along with you; you can rent a rod and reel from the bait and snack shop right on the Pier and get bait too.
Open daily from 06:30 am to 09:00 pm, the Venice Fishing Pier has ample parking space, six nearby picnic shelters, sand volleyball courts, and public restrooms.
The Venice Symphony
Phone: (941) 488-1010
Website: http://www.thevenicesymphony.org
The Venice Symphony is one of the prime attractions in Venice beach for lovers of music and art. It is a professional orchestra that presents a number of concerts and educational programs throughout the year. It is housed in a brand new facility called the Venice Performing Arts Center. The orchestra comprises of accomplished musicians and is known to deliver exhilarating performances. The Venice Symphony also offers music education programs for youth and adults.
For information about concert schedule and ticket pricing, check their official website. Ticket sales for the 2017 to 2018 season will begin on September 1, 2017.
Venetian Waterway Park
Phone: (941) 488-2821
Website: http://www.vabi.org
Located on either side of the Intracoastal Waterway, the Venetian Waterway Park was developed by the Venice Area Beautification Inc or VABI. Highly popular with locals, this attraction near Venice beach connects the heart of Venice to the park belonging to Caspersen beach and offers hiking and bicycle trails, picnic and restroom facilities. This trail connects to the Legacy Trail as well which will take you into Sarasota. Pets are also allowed.
Venice Archives & Area Historical Collection
Address: 351 S. Nassau St., Venice
Phone: (941) 486-2487
Website: http://www.sunnewspapers.net/?c=9
Located in the south west of Florida, the Venice Archives and Area Historical Collection can be found behind the Venice Community Center. Listed in America's National Register of Historic Places, this attraction in Venice has a huge collection of photographs, archives, publications, historical artefacts, archaeological objects, all of which is housed in the historic 1927 Triangle Inn building. The museum also has onsite and offsite educational outreach programs and features a gift shop where books, DVDs, and other items related to local history can be purchased.
The opening hours are between 10 am and 4 pm on Mondays through to Wednesdays and at other times by appointment.
Venice Area Audubon Rookery
Address: End of Annex Road, off of US 41
Website: http://www.veniceaudubon.org
The Venice Area Audubon Rookery is accessible all year-round and free of cost from the sun up to the sun down. This attraction near Venice beach is popular among bird photographers with maximum activity during the nesting season between December and May when it becomes easy to spot the various species of birds and capture their photographs — especially early in the morning or late in the afternoon.
Venice Art Center
Address: 390 South Nokomis Ave., Venice
Phone: (941) 485-7136
Website: http://www.veniceartcenter.com
The Venice Arts Center consisting of one main gallery and three satellite galleries offer visitors the opportunity to experience the beauty of the Venice art world. While the satellite galleries mostly exhibit the local artists, the Pat Buster gallery (the main gallery) displays works by prominent local and national artists. In addition to exhibitions, the Venice Arts Center also offers many educational classes throughout the year.
Regular opening hours are 9 am to 4 pm Monday through Saturday, however during the summer months of June to September they are closed on Saturdays.
Venice Theatre
Address: 140 W. Tampa Ave., Venice
Phone: (941) 488-1115
Website: http://www.venicestage.com
The Venice Theatre has plenty to offer for thespian aficionados. Featuring two stages, it is the largest community theatre per capita in the United States. The theatre offers a wide array of shows — from thrilling dramas to side-splitting comedies and all that's in between.
Their box office summer hours are from 10 am to 3 pm Monday to Friday, and you may purchase tickets online, via phone or at the box office. The current season runs from July 28, 2017, to June 3, 2018.